More infromation to come later.
After a one-year hiatus, we are pleased to announce that the NOSP Annual Dinner is back on the menu for 2021 at the Bølgen & Moi restaurant in Stavanger. The last time we met in 2019 was a resounding success and it will be great to see so many of you in person again.
The agenda for the evening will be slightly different to previous outings. We're going start with the food, proceed on to an interactive evening's workshop, and then polish off the night with a quiz. There's a lot to squeeze in, but we think you'll like it. So, the agenda is roughly as follows:
Free admission to the Petroleum Museum from 17:00 – 18:00 (the restaurant is in the same building and there is a lot of interesting displays worth seeing);
An aperitif will be served upon arrival and a 3-course meal will start at approximately 18:00 and run until 19:30. The meal will consist of halibut as an appetizer, deer/venison for the main and chocolate mousse for dessert. Toastmaster is TBC.
No presentations are planned this year. Instead, we will hold an Applied Systems Thinking Workshop chaired by Lars-Kristian Trellevik who is a PhD Fellow at the System Dynamics Group and Center for Deep Sea Research at the University in Bergen (UiB). Breaking off into groups of approximately 7 individuals, he hopes through your participation to decipher the future of subsea survey and positioning!
Once the workshop is complete, and we've mapped out all our futures, we will have a subsea-themed quiz starting at approximately 21:30. After this, the night is yours, and we hope you enjoy it.
More about the workshop:
What does the future look like for the Subsea Survey and positioning industry? Lars-Kristian Trellevik is researching the potential paths forward for the offshore industry and invites you to participate in a workshop where you as subsea professionals will get a crash-course in applied systems thinking, and where his research may be enlightened by your professional experience and insight.
The workshop will be carried out in groups and it is hoped facilitators from the System Dynamics group at UiB will guide participants through an exercise where we look beyond silos and strict technical disciplines. By the end of the workshop, participants will have gained experience in how to connect phenomena, businesses, resources, technology and market dynamics and thereby potentially unlocking a room for innovation. The workshop offers practical introduction to Systems thinking and tools for working across disciplines in an online environment.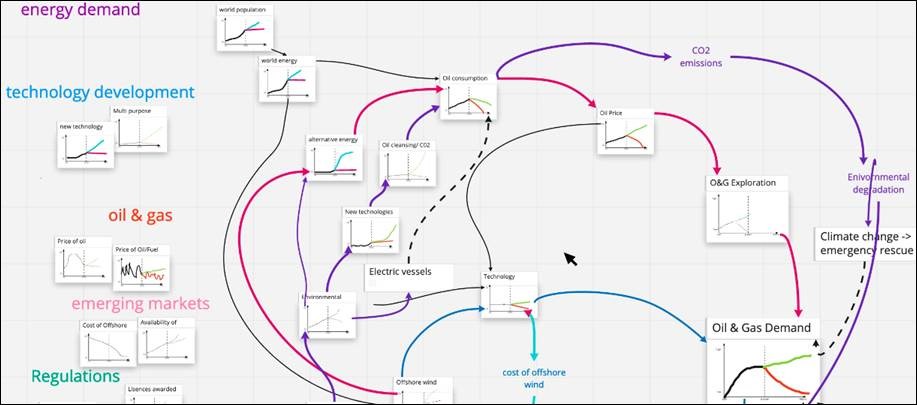 Registration for this event is imperative, so please follow this link no later than Monday 08.11.2021: https://forms.gle/QdGm43FDCo5WhKr77
All 2021 corporate sponsors are invited to send two free attendees to the dinner. In addition, there are 7 free tickets available for attendees under 30 years of age (on a first come first served basis).
After the success of the fully in-person RTS/NOSP Subsea Innovation Day in September, we are once again sticking our heads out for our own event on Thursday 28th October at the Litteraturhuset in Bergen. The event starts at 17:00 and we've even managed to book our standard room, so it should be just like old times.
The following presenters are due to join, and we hope to add potentially one or two more:
The event will be live streamed on YouTube and accessible to all after at the same location if you don't have time to join us on the day.
YouTube: https://www.youtube.com/watch?v=E3I2Lqto4aY
For those joining remotely, remember to get talkative and interactive in the chatroom on Discord: https://discord.gg/9t4aD47

We look forward to seeing you for drinks, light food and banter either online or in-person.