The "Norwegian Forum for Offshore Survey and Positioning" was founded more than five years ago as a non-profit entity. We are extremely proud to say that, thanks to the generous financial support of our corporate sponsors, we are continuing to grow and improve as a meeting place for you and your industry colleagues. Today we have over 350 members and have an established routine of hosting informative and social evening events around the country all of which are completely free to attend.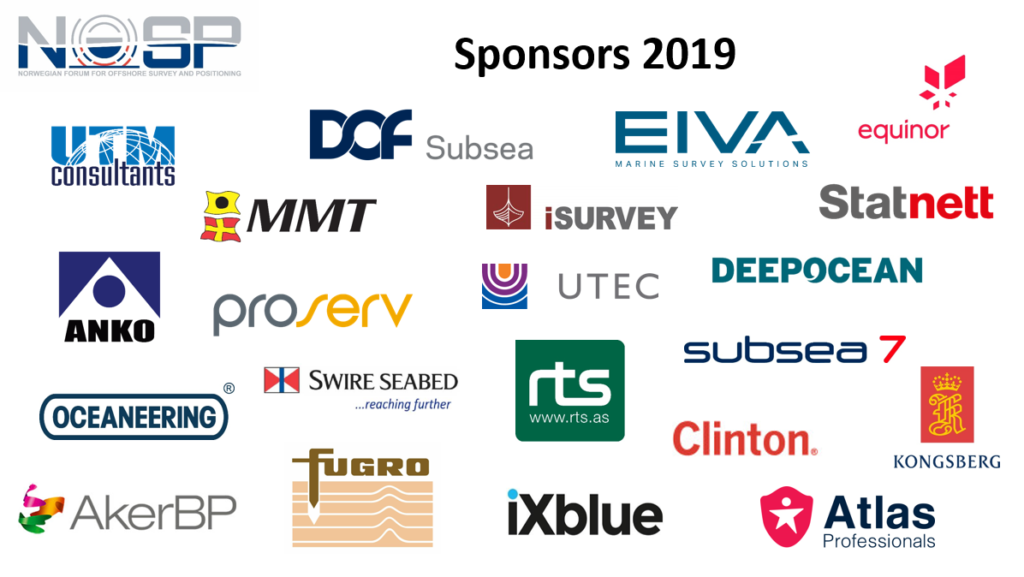 To cover the cost of our events and activities in 2019, we are again seeking annual sponsorship of NOK 10 000,- from organisations connected to the offshore survey and positioning community in Norway. Sponsorship income will be used to cover our (nominal) running costs and to support our activities during the year, including regular evening forums and social events. We emphasise that NOSP has, from the start, been run on an entirely voluntary basis, and will continue to be so going forward.
"Thank You" to all who have supported us in our previous years, without you we could not exist! If you are interested in financially contributing to our success in 2019, please reach out to arrange the practical details. More information is contained in the attached letter.